Goats Milk Soap For Eczema – Made in America
Ever wonder what all those little raised bumps are on your arms? Or have super itchy dry skin year round? Until just recently, that is how I had lived my life without knowing what the skin disorder was.
As a child I was always having bubble baths, lathering up soap for all the bubbles like it was my day job. I loved to play with my barbies in the sink filled with bubble bath, washing their hair with shampoo. I never knew how bad all the ingredients in all of the products we were using was. That was when I made the switch to goat's milk soap and watched my skin heal.
Bad for Skin: Toxic Products
When I became pregnant with my first child I had a huge breakout of my eczema. My doctor thought it was just seasonal allergies and suggested I take some over the counter medicine to relieve myself. At first I was like "Sure, you must be right and know everything", then once I read the label… "Caution for pregnant women" I started to read labels more often.
While I was searching for other forms of relieve from allergies while pregnant, I stumbled across a few different articles stating that changing your diet will help. So I cut out dairy and ate less sweets. I didn't notice much of a difference with my skin, but I did find my stomach appreciated the limitations.
With food not playing much of a part in my skin irritation I went on to skin products and soaps. I read that the mainstream shampoos, soaps, cleaners are all filled with toxins. I can't even start to explain how disgusted I was. There are hormone disruptors, skin irritants, cancer forming ingredients in EVERYTHING! Sulphates, phthalates , parabens, parfum just to name a few.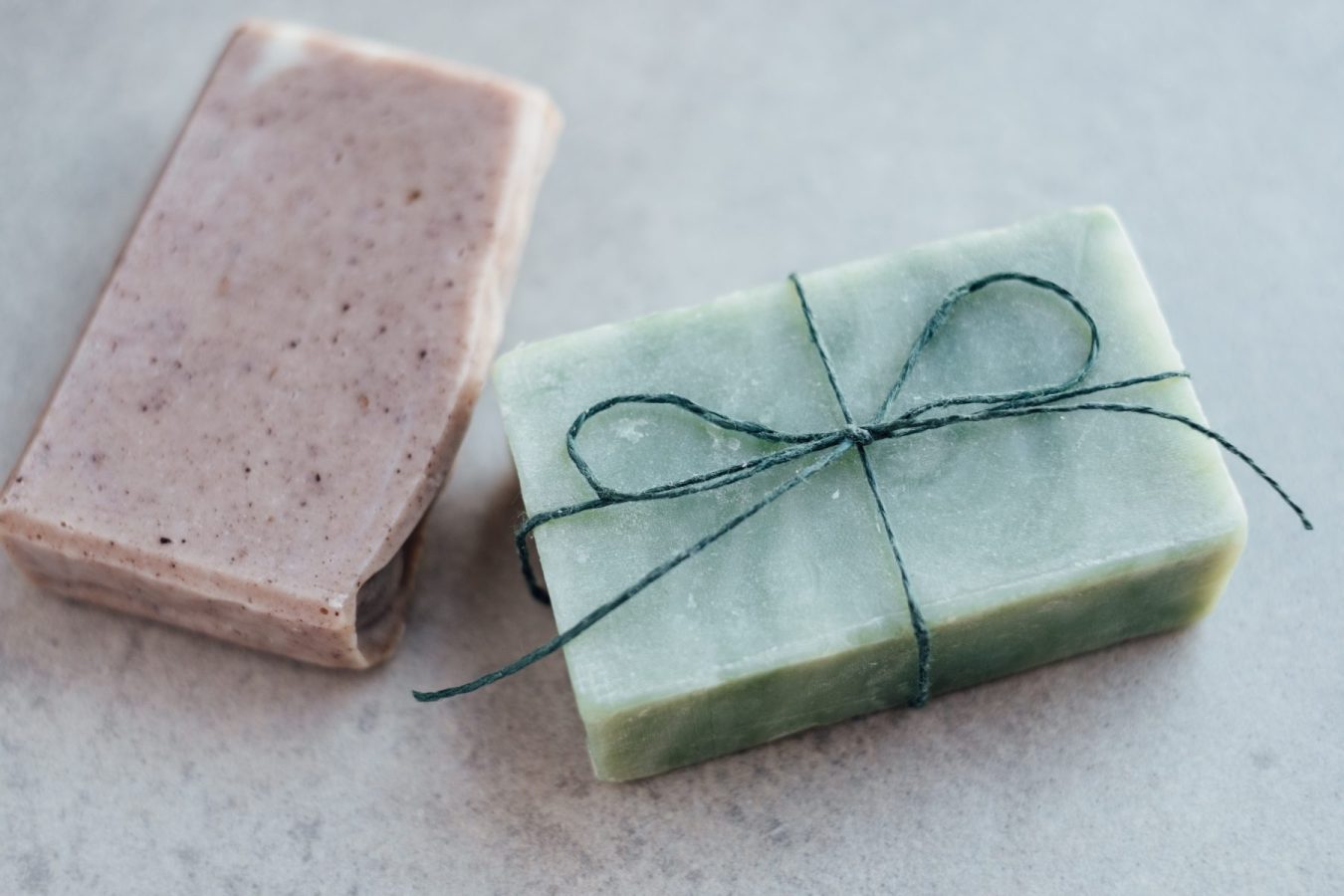 All Natural Soap
Itchy, Itchy, Bang, Bang
Now that I had tossed out all of my make-up, cleaning products, bathroom soaps and shampoos I am on the hunt for natural products. I was feeling pretty hopeful that this was the change in my life that was going to be a game changer.
I tried some of the different soaps and shampoos from my local grocery store that had "clean" ingredients in them. It was still so hard to find a basic ingredient item. I cannot believe how toxic our world really is. And, I'm about to bring a little human into the mix… I have to get this right.
Soap seems to be the hardest to find. Everything is a liquid gel, filled with perfume. One of the top skin irritants in products. I also cannot keep stripping my skin with all the poufes required to use with gel soaps. And the cost of one container is going to leave us with a tight budget. I needed to find the best bang for my buck and fast.
Local Market Gold
Along with my new found habit of being as natural as possible, I started to go to the local market near my home in Colorado. As I was waddling past the fresh baked bread, drooling like a fool I just happened to catch a glimpse of a stand selling homemade soaps and lotions. I went over and started reading about their products.
They used essential oils in their soaps, natural oils and vegan. This sparked a whole new world to me. How did I not think of local handmade soaps?
Onto my social media to look up any local sellers around me.
Goat's Milk Soap, Yes Please
Who would have thought after all this time, my skin just needed to be nourished with a simple soap. There was a quaint little town near me, Barnesville, Colorado. There are a few farms and one had just started up a soap and other products online business. They were using goat's milk though.
I at first was completely disgusted with the thought of using goat's milk on my body to clean. Would it smell bad? Rot? Leave me with a curdled milk film of stench?
I did another round of research and found a wad of information about all the benefits of goat's milk and goat milk products.
Goat's Milk Soap Benefits
Has probiotics in it.
Keeps skin moisturized.
Is a natural exfoliant.
Packed with vitamins and minerals
Powerful antioxidants
Relieves irritation and inflammation
Helps with acne
Maintains a Ph balance
High selenium protecting from skin cancer
Those top benefits were more than enough of an incentive to give it a whirl.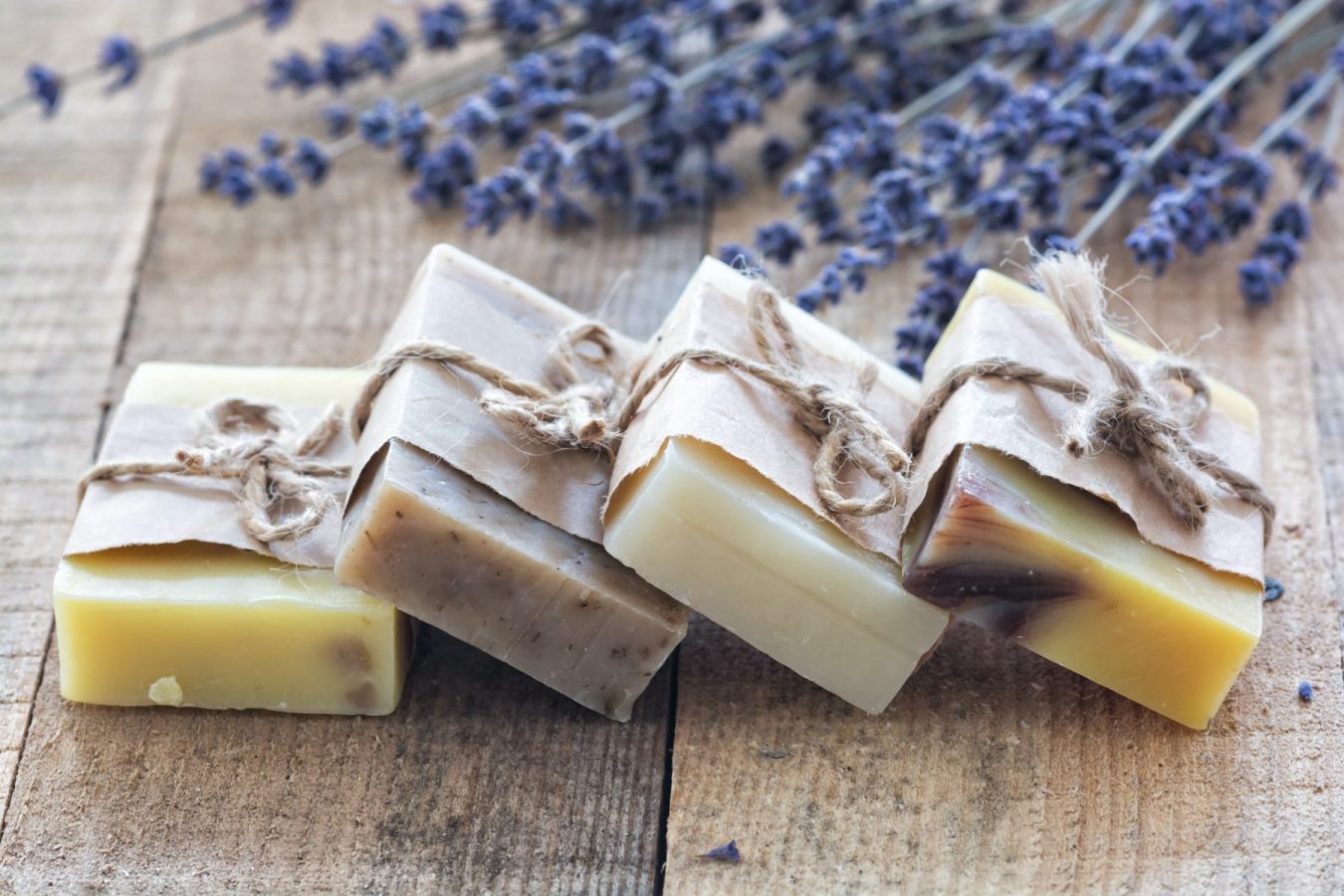 Soft, Smooth and Bump Free
The local place I bought my soap from is amazing. Their products are all handmade right on their farm from their own goats! They list all the ingredients involved in the process making me feel at east with my choices. As some essential oils and even olive oil are not safe during pregnancy.
After using the goat milk soap for a couple weeks my eczema was completely gone. I didn't need to put a moisturizer on after every shower anymore either.
The goat milk soaps were literally life savers. Being in my last trimester I was having the worst sleeps and my stomach skin was starting to need extra moisture.  The goats milk soap and lotion combo had my stomach so richly moisturized I was getting a solid nights rest.
My husband thought I was crazy. At first it was my "We aren't eating dairy anymore" to "The world is toxic" freak out, then onto "Let's use goat milk soap" experiment. He now uses this goat's milk soap on his face when shaving! No more razor burn or inflammation afterwards.
My Thoughts?
It is a really scary world out there, more than most of us even know. We have stumbled into a world where convenience and vanity are front runners. We should all start fresh, shopping local. Learn about labels, read them, and demand better for ourselves and our children.
Goat milk soap sounds off putting, I get it. But try it out before saying a firm no. The health benefits are more than enough reason to make the switch.
---